Club Dien Chan fee
The entire team of the International School of Multireflexology - Dien Chan (ISMDC) is super proud to count you among its members. A big thank you!
Your annual membership fee allows us to fund all these incredible projects and put them at the service of practitioners in Dien Chan and Chan'beauté.
It gives you access to preferential rates to acquire multireflex equipment and also a constant support to enrich your care.
❶ You can choose your currency (€/$/£/...) and even leave us a message. Payment is made through the secure gateway of the PayPal bank without the obligation to open an account.
❷ Then validate the payment to be redirected to PayPal.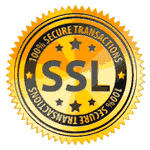 By card through PayPal (without account)


We avoid VAT (not subject, because we are a French microenterprise) so we would be happy if you accept at least to pay the 5% commission from PayPal.
Thanks for your understanding,
—The management of ISMDC—