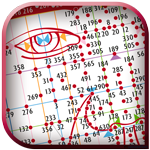 Dien Chan Multireflex
Delivering multireflex tools worldwide since 2002, we are the official supplier of the International School of Multireflexology - Dien Chan.
Concerned about the environment, we practice the circular economy and craft each tool with noble and natural materials, avoiding the polluting effects of synthetic substances.
We chose the mimosa wood and the horn recovered from traditional agriculture to avoid animals being injured or raised for this purpose.
We prefer genuine horn, as it has used done throughout history, for its antiseptic properties and its high therapeutic frequency.
Instruments of elegance and precision, multireflex tools meet professional needs and enrich your daily beauty practice while taking care of your health.
More information at www.multireflex.com or you can contact us by email:
    contact@multireflexology.com
or by phone:
    +34 636 355 156 [Barcelona]
Discover
on this page
all our tips to take care of your multireflex tools.